Either you are working for an organisation or have your own startup, and you will be selling product or services that you offer to generate revenue. But is it like developing a product and the sales automatically start? No Right. There are 8 Billion people out there; you or your team cant pitch to each of them, and also, not everyone is your target audience. There you must have a go-to-market strategy. A strategy that will help you generate higher revenue by investing as little time and resources as needed. To gain high profit, the expense to acquire a new customer should be less, which is being done through the go-to-market strategy.
With growing competition in the market, every organisation is gunning to beat and be the best industry. And to be best, the organisation should have a solid strategy that also shows the result. There is no point in peddling a cycle until you move forward. It is much discussed, so let's understand a go-to-market strategy and why an organisation needs one such strategy.
What is a Go-to-Market Strategy?
In simple words, a go-to-market strategy is defined as planning where you pitch your product or services to the right customer at very right the moment when they have the urgent need of such solution you are offering. These are the tactical actions and steps taken by the organisations to succeed in the market and beat their competition.
Although this sounds simple but very hard to implement, if you haven't strategised enough, your competition will steal your customer who reached there at a much better time and with better offering because they might have strategised well and considered every aspect while preparing their strategy and how to hit the market. The go-to-market strategy is dynamic in nature and not static means it is not made once and is constant for all the products and organisation. Rather, it keeps evolving, should be evaluated and updated at regular intervals.
Some people confuse the go-to-market with the business strategy or business planning; both sound similar but are completely different. A business plan is the broader aspect where everything an organisation does or has to do is considered, every department, even no. Of employee required is considered. But a go-to-market strategy focuses on analysing and positioning the product in the market in front of the customer.
Why do you need and benefits of Go-to-market strategy
The Go-to-market strategy is an essential plan that can be applied anytime when an organisation launches a new vertical or a new product, even with the relaunch of a current product or a new segment. The need for a go-to-market strategy is that just like a marketing strategy, it just focused on product positioning. A good go-to-market serves the 'WHY' part, why are you launching the product, for whom the product is and how sales steam will utilise this and bridge the gap between the why and to whom part.
Also, the strategy helps you think from the customers perspective. And once you see it from the customer's point of view, the objection handling the problems that are going to be faced is catered. For any plan or strategy, always deep market research helps us put the plan in the right order and execute it accordingly. It would help if you had a firm idea about what are you doing before hitting the market. The focus should always be on solving the problem. You must position your product or service as a solution. You are a problem solver; think about how, where, and to whom will you work. A carefully created GTM clarifies how to position in the market and answers 7 basic questions.
What is your target/ potential market?
Who are your target/ potential customer?
How will you showcase your brand's value?
Building an effective marketing strategy?
What solution are you offering via product?
How are you going to achieve a win-win situation?
Post-sales services and retention plan?
Basically, this will help you focus on the 'why' part of why you build the product in the first place. Keeping what audience into your mind. This strategy and questions will help you out in reaching that customer you kept in mind. Where will you find that customer, and how will you approach them. And very important, how will you convince him and solve his problem. Around 50% of the brands did not focus on solving problems, and those are the same brands that fail.
How to create am effective Go-to-market strategy
To create an effective plan, we must start by analysing the markets and end on how do we do the sale. We must focus on 4 major components to create a GTM strategy
Market Analysis – What does the market look like?
Market Selection – Where and to whom we must target and how?
Marketing Mix – What do we sell? Where do we sell it? And how do we come to a win-win situation?
Customer Acquisition and Retention – How do we leverage the sales funnel to acquire a customer and post-sales services to retain them?
Market and Competition Analysis
Before even creating a strategies for marketing and sales, the deep analysis of the market should performed. One must focus on below points.
Customer Needs – What is that customer wants and see the market? Why is there no focus on solving this need? In what unique way your brand can cater to that need. Define this well, be customer-centric, think as one, and get most of the customer's things. And then position yourself accordingly that comes in the next steps.
Market's Dynamics – Watch the dynamics of the market, see how volatile it is. See the demand probability in that particular market.
Organisation Capabilities – See the financial and expanding capabilities of the organisation. The market analysis should be done under the organisation reach, and it is capable of serving that market.
Competition Analysis – Very essential is to analyze competition, their offerings and come out with your USP.
Collaboration with other Organisation – If the market wants something and your product is incomplete, tie-up with the organisation which provide the remaining things. For example, If you have ed-tech content, but the market wants ed-tech content on tablets—tie-up with a company that provides a tablet, puts your content in it and approaches the market.
Market Reasearch and Selection
Define Target Market – Define the market that can accept and afford your product and services. This is a wide market; try to be as specific as possible if your product is for high-end clients. Target the markets or cities where you will find such clients and affordability.
Make the buyer persona – Within a broad market, there is typically a wide range of clients. Which segment are you likely to add the most value to? Which segments are most likely to be a good fit with your firm? These are your target clients.
Product positioning – Product positioning is essential. How you are different from your competitor, how you have to be seen in the market. Align with the target group and position accordingly.
Market Mix
Define Product and Offering – What services speak to the unique needs of the niche you have decided to focus on? How do these offerings reinforce your positioning? If you are positioning yourself as innovative, are your services truly innovative? Be honest.
Marketing Strategies – What all strategies are needed to generate leads, advertise brand name and product. How should it be done?
Physical Evidence – To show and grow confidence in your client, physical evidence is required. Not just on by your words.
Pricing – Pricing optimisation should be such that it is affordable for buyer and you don't make a loss. The value you offer through your product must be much much greater than the price that you charge.
Place/ target market filtering – This is the second level of filter you do on the market. After selecting the market, you need to find the area or places where you will find your potential buyers.
Customer Acquisition and Retention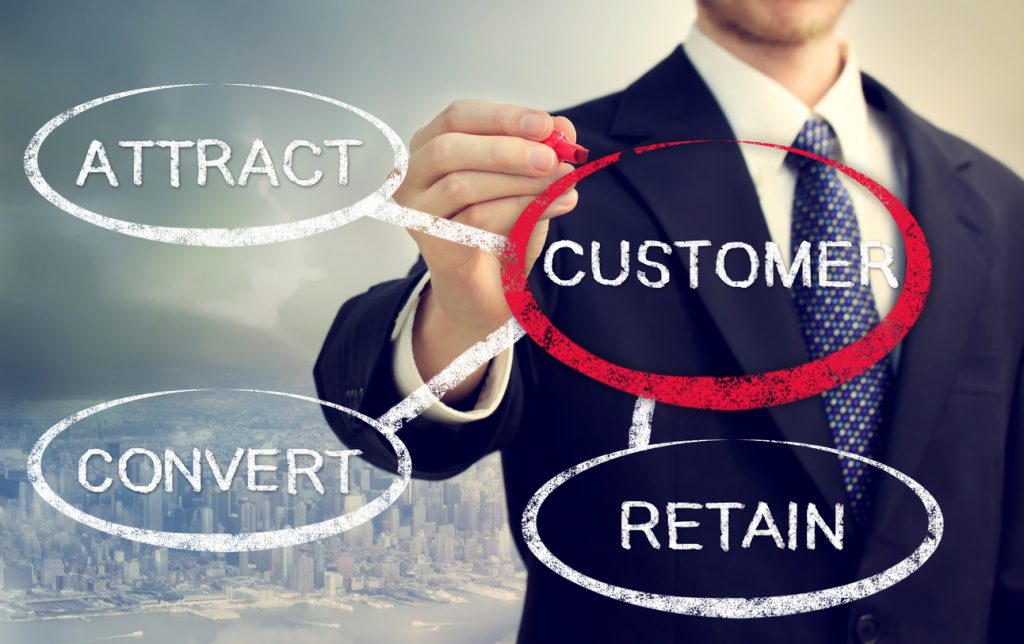 I've covered the acquisition tips and how we create a strong sales funnel in other blogs. To create a strong go-to-market plan, there should be a good step by step acquisition and retention strategy.
Awareness
This is the first stage where the customer learns about the company. This is the first time when they get to know you. This could be done in various ways. Through Ads and other traffic, social media marketing drove activity to a hotel's marketing seminar where they first get to know you. Now in this stage where you do prospecting.
Discovery
After the leads that got aware of your brand and product that you are offering. this is the time when you qualify your sales leads, whether they can afford the product or not. Is the person worth pursuing? Based on the checklist, as per your brand and product, you qualify lead when it fulfils most of the requirements. Now once you qualify your lead, its time to have a meeting with then. Then the normal sales process of pitching your product and how your product or services will fill the existing loopholes and support his business. Identify the needs and requirement of the customer, handle the objection like a master. I am not detailing how you pitch and handle objections as it is a separate and vast topic that I've covered in another article that you can read here.
Evaluation
Based on the meeting, you evaluate your lead. The conversation that you had with the client and analyzing that conversation is the only tool. You need to analyse the customer's objection and the answer you gave, Whether the lead has all the details of your product and knows all the USPs. Is there anything more left? And based on how many meeting more is required, you categorise your leads into COLD, WARM, HOT.
COLD – This is the stage where the prospect heard you but there are still many gaps left and further meetings are required.
WARM – This is where the lead knows every bit of product but is uncertain whether to go ahead and need more push
HOT – In this stage, the lead is aligned and just a final call to action is required to close the deal.;
Intent
The intent stage is one of the most important your skill of negotiation is tested. Remember, the deal shall always be a win-win for both parties. The client is getting values and solution and offering you a suitable price for it. It shall be handled carefully, and also a need for urgency should be built as this is also a pre-closure where the letter of intent is also discussed and signed.
Purchase
The deal is not done until the money is IN. Thus this is the final stage of the sales process but not that of a sales funnel. In this stage, the lead finally becomes your client and pays for it. The different organisation have different rules on how they consider a deal to be closed. Some askes the entire deal amount, which we typically see in B2C sales. And a token amount in B2B sales as the average ticket size is comparatively greater in B2B.
Loyalty
The sales might have been done, but the process isn't over; this is the second last stage of it where all the promised product delivery takes place. The services are the key to a long term relationship. Remember, the company generates more revenue and profit by renewing a client rather than acquiring a new one. This is the stage that ensures a long-lasting relationship by offering what you promised. The value that a client gets should be more than the price they pay.
Retention
The go-to-market strategy will not get over until we focus on the retention of clients. The profit of the company depends on how well the company retains its client. It takes 3 times the money to onboard a new client as compared to renew the existing client. Also, on average, a good sales team closes 9-10% of the no. of clients they Hit. At the same time, a good retention strategy can retain more than 80% of the clients. The services should be good; they shall be customer-centric.
This Is the step by step process of how you create the go-to-market or GTM Strategy. For more such informative content and sales tools and strategies, you can follow me on LinkedIn by clicking here.
Thank You.